AC & DC Drives
Our diverse array of products includes high quality AC & DC Drives. These variable drives are used for adjusting the rotating speed of an electronic motor. Their flawless design ensures high performance and better control. They can be customized as per the usage requirements and consume very less amount of power. Besides, we take utmost care to ensure scratch less and timely delivery to the clients' premises.
AC Variable Speed Drive
We are offering our clients AC Variable Speed Drive. It is a highly specialized system used for controlling the rotational speed of an alternating current (AC) electric motor. The control operation depends on the frequency of the electrical power supplied to the motor. We make sure that highest grade of raw material is used in their fabrication, which imparts them a durable construction and superior efficiency.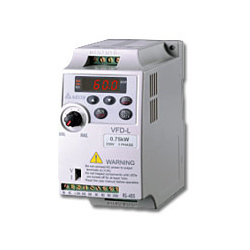 DC Motor Variable Speed Drive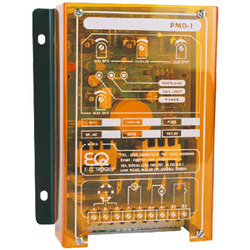 Our Ranges are 0.5HP to 50HP PMDC or Shunt Type 180VDc or 24VDC Clients are offered quality assured range of DC Motor Variable Speed Drives. These are used to control the speed of machinery. Since many industrial processes such as assembly lines are required to operate at different speeds for different products, therefore these variable speed drives are an essential accessory for any industry. Places where process conditions need high regulation of flow from a pump or fan, using a speed drive is an appropriate option. Furthermore, varying the speed of the drive can also save energy compared with other techniques for flow control.
AC & DC Motor Control Panel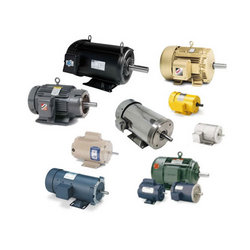 We are engaged in providing the clients AC & DC Motor Control Panel. To be precise, a motor controller is a term used to describe a device or group of devices that govern in some predetermined way, the performance of an electric motor. It includes various manual and automatic functionalities like starting and stopping the motor, selecting forward or reverse rotation and selecting and regulating the speed. Further, the control panel also provides means for regulating or limiting the torque and protecting against overloads and faults.