Proximity and Photo cell Sensors
Our organization is engaged in offering the clients best quality Proximity and Photo Cell Sensors. These devices work on the principles of photoelectric effect. A light sensitive material is used in their making, which activates on being exposed to a light source of a particular wavelength. Further, these devices are used for detecting the presence of any nearby object and producing a relevant output. To ensure that these devices exhibit precise performance characteristics, we fabricate them from best-in-class raw material.
Proximity Sensors
We provide our clients highly reliable Proximity Sensors. This highly sensitive device is used for detecting the presence of any nearby object, without making any physical contact with it. These devices work on the electromagnetic principle, and use an electrostatic field or beam of radiations in the infrared region to find any changes in the field or return signal. They are equipped with unique artificial intelligence, which ensures that there is minimum false detection rate.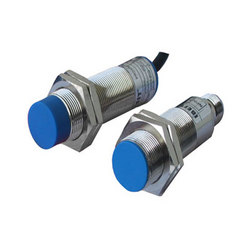 Photo Cell Sensors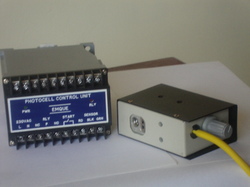 We present the clients with advanced Photo Cell Sensors, made using highest quality raw material. They consist of a Heidelberg 102 photocell sensor, which has the unique code number #93.110.1321. They come equipped with a 7 prong cable and are known for providing accurate output. Besides, we make them available at affordable prices and in highly secure packaging.
Colour Mark Sensors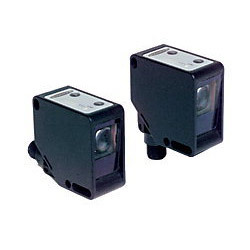 We bring forth for our clients a diverse range of Color Mark Sensors. These consist of easy-to-set push-button programming options for multiple colors up to three. They are useful for precise analyzing and color to color comparison of varying intensities of a color. The QC50 model has a response time of 335 microseconds and QCX50 model has selectable response time between 1 and 5 milliseconds. Further, it includes three programming parameters inclusive of channel, sensing mode and tolerance level. Its compact and self contained design helps in easy installation and maintenance. They are available in different models with three NPN or PNP output, with each dedicated for a single color channel.