Signal Convertors
Clients can avail from us unique Signal Converters. The primary function of these converters includes transforming one form of signal into another form with minimum losses. We make them using the best grade of raw material after comprehensive research, which ensures that the various energy losses are minimized. These devices produce accurate waveforms as output and are mainly used in various electrical applications.
Millivolt To MilliAmp Convertor
We offer a supreme range of Millivolt to mA converter. Our model RMS is designed to provide an output of 4/20 mA or any other proportional voltage connected to its input. Besides, it has less than 0.02%/f' thermal drift and provides an accuracy of 0.05% of full scale. We make them available at industry leading prices.we manufacture all types of Signal converter and signal Isolaters single,Dual or multi Outputs, Like temperature, pressure, flow,lelvel, Load cell , also available 0-10VDC, 0-5vdc Output.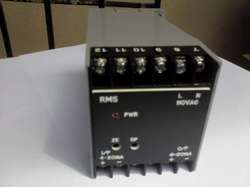 Voltage To Current Convertor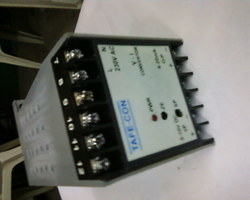 We are engaged in offering our clients high quality Voltage to Current Convertor. Also known as transconductance amplifiers, it is a device that takes voltage as input and offers corresponding current at the output. The converting action depends on a series of components, which includes diodes, rectifiers and op amps among other devices. The output can be taken across a load resistance.
Frequency To Current Covertor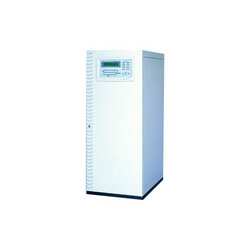 We bring forth for our clients a qualitative range of Frequency to Current Convertors. They comprise a rectifier or diode that changes the incoming alternating current (AC) to direct current (DC). Further, this direct current is then inverted by using semiconductor switches such as thyristors. These switches have a similar operation as compared to a transformer or an insulated gate bipolar transistor (IGBT).
Load Cell To Current Convertor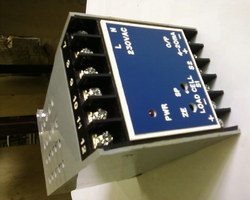 Our vast assortment of products includes universal Load Cell to Current Convertor. It consists of a 3-way isolator and is used for static and dynamic measurement applications. Some of the parameters of these devices include selectable gain, filter, excitation voltage and output type. These are designed for use with load cells and full bridge strain gauges only. Besides, we ensure that their design conforms to the latest industrial standards.
Current To Pressure Converter
The RMS converts a current or voltage input signal to a linearly proportional pneumatic output pressure. This versatile instrument is designed for control applications that require a high degree of reliability and repeatability at an economical cost. The Type-500X is available in two different versions. The lower range model is designed for standard process control applications which typically utilize a 3 to 15 psig output. The extended range unit provides up to 145 psig output for higher pressure industrial pneumatic and process control system requirements.